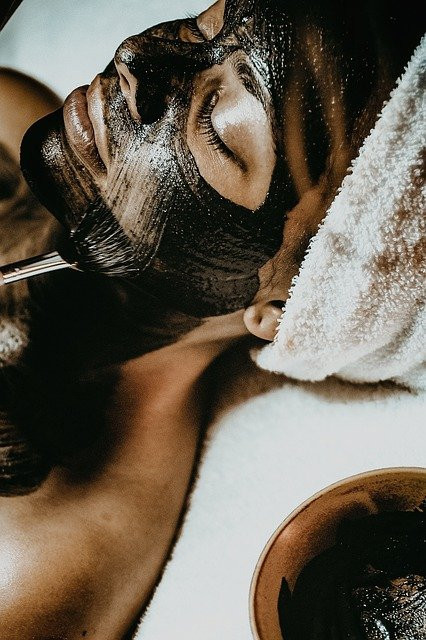 There are so many natural face mask recipes and products that it can be overwhelming!
Here is a simple, 2-step plan for choosing and making a mask:
1) Use what you have on hand. Face masks can be made from common food items: yogurt, milk, vinegar, fruits, vegetables, honey, eggs, oatmeal and flours.
2) What do you have? Here's a short list on what each is good for. Consult with the chart below to create a mask based on your skin type or condition.
Ingredients, Uses & Skin Types for Crafting a Mask
So, now you have the basics to make a natural face mask simply select a few ingredients and experiment with proportion. Mixing a solid (for example, flour or mashed vegetable) and liquid will help to keep it in place. You want to make a pasty texture, something that can be easily applied and will stay on and not drip all over the place!
Generally masks are applied and left on for a few minutes to a half an hour. When I use lemon juice or vinegar, I only keep it on for a few minutes as these can be irritating. You will feel the sting; follow your instinct!
Also refer to the article on homemade exfoliants, for more tips and recipes.
Here are a few recipes to get the creative juices flowing:
Cleansing Russian Mask
Ingredients:
1 teaspoon Facial oil, olive oil, sunflower seed or almond
1 Egg Yolk
¼ teaspoon Apple cider vinegar
Directions: Beat egg yolk. Add vinegar and oil and mix in. Apply this to the face and leave on for about 10 minutes. Rinse with warm water and finish with a splash of cold water. Spritz with floral water and immediately apply a facial oil.
Use this mask to gently exfoliate and cleanse the skin. Suited for normal, oily and teenage skin.
Nourishing Honey and Avocado
Ingredients:
1 teaspoon Raw Honey
1/4 Avocado
Directions:
Mash avocado, mix with honey and apply! This is super soothing, moisturizing and nourishing and especially suited to dry and sensitive skin.