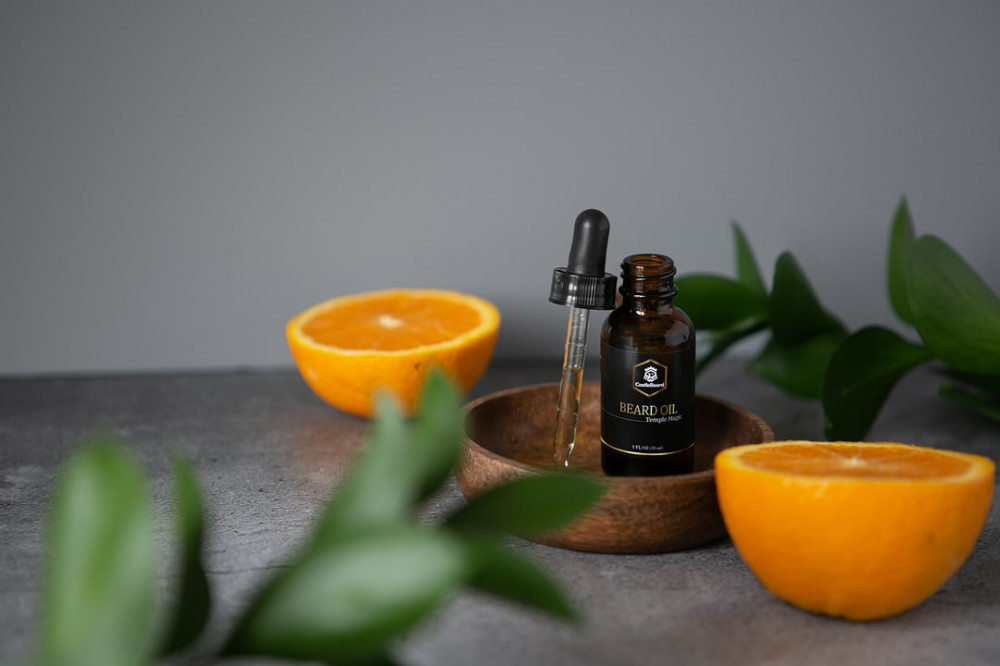 Bay rum oil is a classic fragrance for men originally made in the west Indies and is used as a cologne, aftershave and skin toner. It is made like a tincture of some very readily available ingredients. There are really 2 distinct products here: an aftershave and an oil.
Both of these products can be used for deodorant purposes. Yes, many potential mates want you to smell like the spicy and natural Earth! Homemade or all natural products are not offensive like chemical products. They have a subtle effect and add to allure rather than knocking people out when you walk by them.
The basic ingredients to make bay rum oil and astringent are the following: rum, leaves and berries of the bay tree (Pimenta racemosa), citrus peels like lime or orange, and spices including cloves and cinnamon. Traditional Bay Rum is made from the leaves of the Caribbean tree Pimenta racemosa. Leaves of the Bay Laurel tree, Laurus nobilis, can be substituted. They have similar properties but of course, not identical. Using a creative combination of these ingredients, you can make your bay rum blend smell how you like.
Bay Leaf Essential Oil Uses
Bay leaf essential oil is used to control dandruff, promote hair growth and stimulate lymph and blood flow. It has a hot nature and so will create a heat sensation when applied. If you tend to be a hot person, err on the lower amount of essential oil added to the oil blend.
All of the ingredients used in bay rum oil and aftershave are grounding yet stimulating. Bay rum makes a great skin toner and will help to prevent razor burn, bumps and break outs of all sorts.
So here go 2 recipes to get you started…
Bay Rum Aftershave
This makes a bracing, astringent aftershave to help prevent razor burn, decrease large pore size and clear acne. It also acts as cologne and can also be used under the pits to freshen up. This is adapted from Rosemary Gladstar's Family Herbal.
Ingredients:
Bay leaves, fresh if possible
Allspice, ground or grated 1 tablespoon
Cloves, whole 1 tablespoon
Ginger, grated 2 tablespoons
Orange or lime peel 1 whole
Rum
Lime hydrosol (optional)
Bay (Pimenta racemosa) essential oil (optional)
Directions:
Fill a 16 ounce jar with bay leaves and add the other spices and citrus. Cover this with rum, shake and allow to steep for 4 weeks.
Strain out the herbs and rebottle the resulting liquid. Lime hydrosol and Essential oil of bay (Pimenta racemosa) can be added, but be sure to add just a few drops of bay and test the smell.
Bay Rum Oil
This is super easy. Basically, mix a carrier oil with essential oil of bay (Pimenta racemosa), shake and use.
Ingredients:
Carrier oil, such as sweet almond or jojoba
Bay essential oil (Pimenta racemosa)
Directions:
Get a cool bottle that you will be happy looking at and using regularly. Pour your carrier oil of choice into the bottle, leaving about an inch or two at the top. Then start adding drops of essential oil at a rate of 10 drops per ounce of carrier oil. Cap and shake, then test if the scent is strong enough for you.
When you get it to your liking, cap and it's ready to use!
A modification of this recipe is to first infuse the carrier oil with bay leaves for a month, strain and then add essential oil.